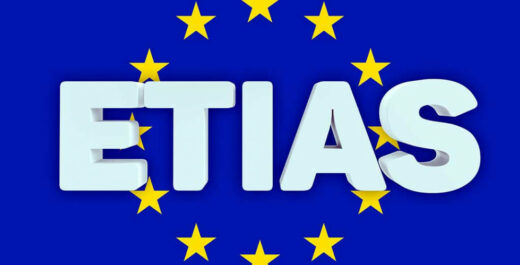 Perhaps you are wondering, is there a new visa to travel to Spain this new year 2023? How do I manage the ETIAS Spain VISA?
The ETIAS, for its acronym in English, European Travel Information and Authorization System, is the mandatory European Travel Information and Authorization System for visitors from countries that do not need a visa to access the Schengen area.
The system will subject each applicant to a security check to determine if they are authorized to enter any country in the Schengen area. In itself, it is not a new visa as such, but an electronic travel authorization.
The ETIAS system, in addition to being used for tourism and business purposes, will also allow people to visit Schengen countries for medical and transit purposes.
Where can I travel with the ETIAS?
With the ETÍAS authorization you can visit all the countries that are in the Schengen area, more specifically:
Austria, Belgium, Czech Republic, Denmark, Estonia, Finland, France, Germany, Greece, Hungary, Iceland, Italy, Latvia, Liechtenstein, Lithuania, Luxembourg, Malta, Netherlands, Norway, Poland, Portugal, Slovakia, Slovenia, Spain, Sweden and Switzerland.
What do I need to apply for the ETIAS?
To apply for the ETÍAS you must meet the following requirements:
Passport valid for at least 3 months.
Debit or credit card for international use.
Email address.
How do I do if I want to apply for ETIAS?
The interested party can manage it directly online, prior to making the trip and it should not take more than 10 minutes to be approved.
It is expected that a single fee of 7 euros per adult person (over 18 years of age) will be paid online with a bank card and that minors will be exempt from payment.
The ETIAS will be valid for 3 consecutive years, so we recommend if you are a frequent traveler to Europe, have a passport valid for 3 years or more.
The authorities estimate that 95% of electronic applications will be approved in less than 10 minutes. Requests that generate any doubt will be managed manually.
 When will ETIAS authorization be a mandatory requirement?
ETIAS was first proposed in 2016 by the European Commission and formally established in September 2018 by Regulation (EU) 2018/1240 of the European Parliament and Council.
ETIAS will be operational from 2024. It will become a mandatory entry requirement for all visa-exempt non-EU citizens traveling to the Schengen area.
Processing your ETIAS application
The vast majority of requests are processed within minutes.
However, your request may take longer to process. In that case, you will receive a response within four days. Please note that this time frame could be extended up to 14 days if additional information or documentation is requested, or up to 30 days if you are invited for an interview. For this reason, you must apply for an ETIAS travel authorization well in advance of your planned travel date.
If you want to carry out any Immigration procedure or if you want to apply, we have an expert team in the field. Fill out this contact form and we will call you to start everything as soon as possible.