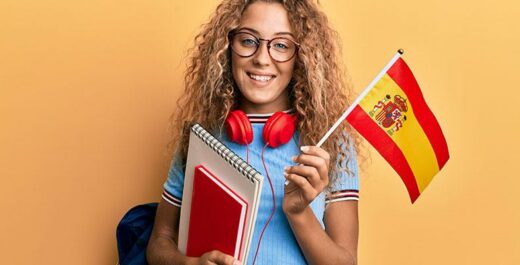 Are you interested in coming to Spain to be able to expand or start your studies? As you all know, Spain has a wide network of centers and universities throughout the country, and this, together with the wide range of training we have, make Spain a perfect country to come and study.
If you are a foreigner and want to study in Spain, or more precisely, if you wish to enroll in any professional training course, master's, postgraduate, doctoral or bachelor's degree in Spain, you must apply for the corresponding Authorization to stay for studies.
The Authorization to Stay for Studies is an authorization that enables you to stay in Spain for a period of more than ninety days to carry out or extend studies in an authorized educational center in Spain, in a full-time program, which leads to obtaining of a degree or certificate of studies. It is a type of permit that can be requested from the immigration office within 60 days of arrival in the Schengen area.
You already know that the Authorization to Stay for studies is intended to obtain and carry out specific training in Spain. In this sense and in order to obtain this type of permit, any type of training is admissible.
Now it is important that you know the requirements to apply:
Not be a citizen of a State of the European Union, the European Economic Area or Switzerland, or a family member of citizens of these countries, to whom the regime of citizens of the Union is applicable.
Not being prohibited from entering Spain and not appearing as objectionable in the territorial space of countries with which Spain has signed an agreement to that effect.
Having been admitted to an authorized teaching center in Spain, to carry out a full-time program, leading to obtaining a degree or certificate of studies.
Economic means: One of the most important requirements, together with the registration for the training that you are going to carry out in Spain, is to prove that you have the financial means to meet all your expenses once you are in Spain. In this case, the law sets a specific amount, 100% of the IPREM for each month. The IPREM is the Public Indicator of Multiple Effects Income, and it is an index used in Spain for the granting of aid, subsidies or unemployment benefits. This IPREM varies over the years, and right now it represents the amount of €600.
Have health insurance: Another of the fundamental pillars for this authorization to stay for studies in Spain is to prove that you have health care covered in Spain. To do this, you must prove that you have private or public health insurance, with which you have covered health care. It must also be with an insurer or entity that operates in Spain.
If you are a minor: In this case you must provide the same documentation practically but you must provide a power of attorney from your parents authorizing you to leave your country and go to Spain to be able to carry out the appropriate studies.
If you decide to study in Spain for more than six months: Provide, along with the rest of the documentation, a Criminal Record Certificate issued by the authorities of the country of origin or the country in which you have resided for the last five years and a Medical Certificate.
Where do you apply for a stay for studies?
The request for the Authorization to Stay for Studies will be addressed to one body or another depending on where you are.
If you are outside of Spain: The request for your stay for studies must be made at the Spanish Consulate that corresponds to you based on your address.
If you are in Spain: The application for your stay for studies must be addressed to the Immigration Office of your city, that is, the one that corresponds to you by your registration.
As we always say, seek advice. As you would do with any other procedure or authorization, it is best to make a correct application, without errors, and  avoid possible refusals or delays in the process. The best thing is that before starting the process, you get good advice and guidance, that is why you should contact  our specialists in immigration law and we will happily assist you!