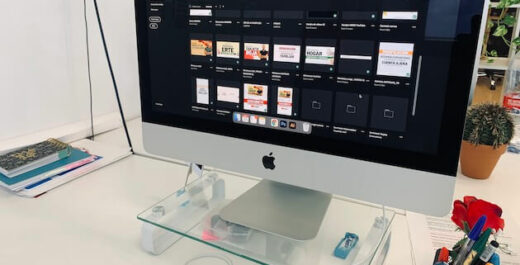 The new permit to telework in Spain incorporated into the Startups Law, published in the BOE, opens the possibility of coming to reside in our country and being able to carry out a work or professional activity outside the Spanish territory.
First you should know that the well-known Law of Entrepreneurs, to incorporate a new permit, the so-called «International Teleworkers». A new visa that is intended for non-EU foreign citizens who want to settle in Spain and telework in our country. The good thing about the rule is that this type of visa can be processed by both employed workers and self-employed workers.
Who can apply for this visa?
It can be requested by all those non-EU citizens who want to carry out a remote work or professional activity and who can prove:
Have a Graduate or Postgraduate degree.
Have Vocational Training and schools of recognized prestige.
Or prove that they have an experience of more than 3 years.
Here, the law makes a clear differentiation between the employee and self-employed worker.
Employed: In this case, the employee may only work for companies located outside of Spain.
Self-Employe: If you have your own business or are self-employed, you can telework in Spain for companies located outside our country and for companies that are in Spain but with a limitation. The percentage of work offered to companies located in Spain cannot account for more than 20% of their total professional activity.
Requirements for this visa/authorization:
Not be illegally in Spanish territory.
Being over 18 years old.
No criminal records in Spain and in the countries where they have resided during the last two years, additionally, a responsible declaration of the absence of criminal records of the last five years will be presented.
Do not appear as rejectable in the territorial space of countries with which Spain has signed an agreement in this regard.
Have public or private health insurance arranged with an insurance entity authorized to operate in Spain.
Have sufficient financial resources for themselves and their family members during their period of residence in Spain.
Pay the fee for processing the authorization or visa.
In addition to these general requirements that must be accredited for any of the permits regulated in the Entrepreneurs Law, for this type of authorization/Visa the following requirements must also be met:
*The existence of a real and continuous activity for at least one year of the company or group of companies with which the worker maintains a labor or professional relationship.
* Documentation proving that the employment or professional relationship can be carried out remotely.
*In the event of an employment relationship, the existence of the same between the worker and the company not located in Spain must be proven for at least the last three months prior to the submission of the application, as well as documentation proving that said company allows the worker to carry out the work activity remotely.
*In the event of the existence of a professional relationship, it must be proven that the worker has a commercial relationship with one or more companies not located in Spain for at least the last three months, as well as documentation proving the terms and conditions in the who is going to carry out the professional activity remotely.
Something that may also be of interest to you is that relatives will also be able to obtain both the visa and the authorization.
What family members can be included?
*Husband or wife.
*Person with analogous emotional relationship.
* Minor or older children who, economically dependent on the holder, have not constituted a family unit by themselves.
*Ascendants in charge.
These relatives who meet or accompany the foreigners who are going to telework in Spain can request, jointly and simultaneously or successively, the authorization and, where appropriate, the visa.
If you want to carry out any Immigration procedure or if you want to present your Application for this visa or any other, you can count on our expert team and we will happily assist you and give all the information you might need.