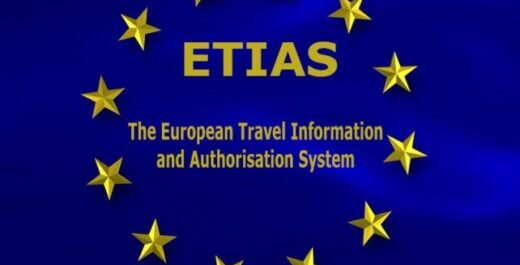 Europe has always been a popular vacation destination and perfect for business. The rich culture and history, delicious food, and beautiful cities are the reason why millions of tourists visit the continent every year. If you want to travel to the European Union, you may need to register for an ETIAS authorization, also called the European Travel Information and Authorization System.
ETIAS is not a visa, it is an authorization to travel to the European Union, it is the new travel information and authorization system. From its implementation, the citizens of many countries will have to carry out a short procedure on the Internet to be allowed to travel to Schengen, whether for business, leisure, health, or any other reason.
The European Union has created this system for citizens of countries that are currently visa-exempt to visit the Schengen Area.
ETIAS will be a simple, fast and comfortable system for visitors, and, in more than 95% of cases, it will lead to a positive response in a few minutes, says the European Commission on its website.
The ETIAS travel authorization will be necessary to access the member countries of the Schengen area by air, land or sea. As of 2024, all foreign visitors exempt from a visa to travel to Europe will be required to process the ETIAS authorization. The introduction of the ETIAS permit will not modify free transit, but it will be a mandatory requirement to enter Europe.
To obtain this document you will not have to go to a consulate, you will not have to provide biometric data or information as the one that is collected during a visa process. While visas are processed in a matter of days and even months, ETIAS only take a few minutes to be processed online.
The ETIAS travel authorization is a system that allows pre-selecting travelers before they take a plane. All the information provided in the ETIAS application will be examined and compared with a series of security databases held by organizations such as Interpol and Europol.
The ETIAS travel authorization will be a necessary and fast procedure for all visa-exempt travelers that will allow them to avoid bureaucracy and delays when presenting themselves at the borders. ETIAS will fully respect this visa-exempt status, facilitate the crossing of the external Schengen border and will allow visa-exempt visitors to enjoy their status.
How will it work?
The ETIAS will work as follows:
Before traveling, those interested must fill out an application, via the internet, with basic information (name, age, occupation, passport number, country of entry into Europe). In addition, they must answer a questionnaire on safety and health issues, among others. Registration, in principle, should not take more than 10 minutes.
The ETIAS system will analyze passengers arriving in the Schengen area from third countries. As protection against potential threats and to ensure the integrity of the Schengen external borders, data will be collected and evaluated before passengers travel to Europe.
How long will ETIAS be valid?
The ETIAS validity period will be three years and it is valid for an unlimited number of entries, according to the European Commission.
How much does it cost?
This new requirement to travel to Europe will cost 7 euros for all those between the ages of 18 and 70. Said collection will be the one that finances the entire ETIAS system.
ETIAS requirements and documents
In addition to being from one of the visa-exempt nations traveling to a country within the EU Schengen area, you will need to submit a few documents to complete your ETIAS visa waiver application:
Valid machine readable passport valid for at least three months from the date of entry
Debit or credit card to pay your ETIAS processing fee
A digital photo (if you don't have one, use iVisa digital photo service)
A valid email address where confirmation of the approved ETIAS travel authorization will be sent
We recommend that you have this information on hand when you complete your ETIAS application, as you will need to ensure that the information on the form and your valid passport match.
You will be asked several personal and security questions to complete the application. Depending on individual circumstances, you may be required to submit additional documents.
Where can I get more information?
If you have any further questions about the upcoming ETIAS or other travel document to visit Europe, please contact our excellent customer service team and we will happily assist you.